How can we help you?
Product Pricing Information
The prices displayed on paviliongift.com are quoted in U.S. Dollars at retail pricing and are valid and effective only in the United States. Pricing may change at any time without notice.
Where does Pavilion ship from?
Pavilion ships each order with care from Bergen, NY 14416.
What is the status of my order?
Please use our advanced
order status checker
. You need either your order number, purchase order number, or customer code (located on the top right of the screen to the right of your name). Secondly, you need either your ship to zipcode or your email address.
What if I receive something damaged or defective?
We are sorry that your order was not perfect. Our customer care team will do everything it takes to make you happy. Please contact Pavilion Customer Care at
1-888-762-4457
for a Return Authorization Number and product replacement, credit, or refund. We are available Monday-Thursday 8:30 am to 5:00 pm EST, Friday 8:00 am to 4:30 pm, or by email at
info@paviliongift.com
.
How long does it take for a credit to be processed?
Please note that it can take up to 7 business days to process credit/returns once received.
How long will it take to receive my order?
Estimated shipping time is 3-5 business days in the US. Please allow extra time during holidays. You can track your order
here
.
Does Pavilion accept orders placed outside the US?
We do not directly accept orders outside of the United States. You can find our products on
Amazon
and our
eBay
Storefront. You can also check with your local retailer to see if they carry a product you are looking for. See our
store locator
.
How do I use coupons or promo codes?
We offer coupon codes through our emails,
Facebook
,
Pinterest
,
Instagram
, and
Twitter
pages. However, knowing them isn't necessary. We have devised a new convenient system that will automatically apply the best available code. If you would like to change your shipping options, or maybe you have a different promo code, that can be easily done in your Shopping Cart.
How do I locate a store that carries Pavilion product?
See our
store locator
.
Can I request a catalog of Pavilion's products?
If you are a retailer and would like to request a wholesale catalog, please do so here. You can also view Pavilion® wholesale catalogs by
logging in
.
How do Pavilion's shirts fit for Mom Love?
Mom Love™
t-shirts are a pre-shrunk, semi-fitted women's cut shirt. These shirts are comfortable (we've tested them!). They have a soft and stretchy fabric with 95% cotton and 5% spandex. The sleeves are wide and rest above the mid-bicep. These shirts also have an extra-wide crew cut neckline for a truly flattering fit and feel.
How do Pavilion's shirts fit for We People?
We People™ Men's t-shirts are a pre-shrunk, standard unisex fit. They are 60% cotton, 40% polyester with a sporty crew neckline. We People™ Women's t-shirts are a pre-shrunk, semi-fitted women's cut shirt. They are 60% cotton, 40% polyester with a sporty crew neckline.
How does the baby clothing fit for Itty Bitty & Pretty and Itty Bitty & Handsome?
Onesies ‐ are available in 0-6 months and 6-12 months.

Baby Hats ‐ are available in 0-6 months, 6-12 months, and 12-36 months.

Sleep Sacks ‐ are One Size Fits All. These are great for babies that are a few months old up to a year and a half. Please note that it does not adjust; therefore we recommend ordering it for a baby shower or for a new born so they can get the best use out of it as they grow.

Bibs ‐ come in one size that typically fits babies a few months old up to a year and a half depending on their size.

Boxer Shorts ‐ are available in 0-3 months and 3-6 months.

Barefoot Booties ‐ are available in 0-6 months and 6-18 months.
How should I wash the clothing items from Pavilion?
Please check the care tag on any washable items you order. We recommend washing most clothing items in cold water with a mild detergent. All items are pre-shrunk, though we recommend you either hang dry or set your dryer to a low or no heat setting to ensure your items last long and look great.
Are your mugs, dishes, and other table-top items dishwasher, microwave, and oven safe?
Please check the care sticker and packaging once you receive your items to ensure you follow all the instructions for use, care, and cleaning. Most mugs are microwave and dishwasher safe on the top rack. All are FDA approved and most are Prop 65. Any items with metallic embellishments need to be hand washed and should not be placed in the microwave or oven. We recommend not placing any table-top items in the oven as the finish may not be durable with certain temperatures above 100°.
What are your candles made of?
Our
candles
are made from 100% soy with a clean burn.
How do I locate a store that carries Pavilion product?
Pavilion designs, manufactures and distributes gift, seasonal and decorative products at wholesale pricing to authorized accounts. You must have a valid retail tax ID to purchase products at wholesale from Pavilion. For information on wholesale accounts, please visit our
Wholesale Information
page.
How can artists have their art featured on Pavilion Gifts?
The artists we work with are licensed and have a wonderful assortment of patterns, imagery, and color schemes. It's important to create your work in sets so you have a theme (or multiple themes) that can continue across a wide array of products. It's always best to have an open vision about your artwork and showing your work on a wide range of products makes a strong statement and shows how your art works as a collection. Some artists have even mocked up a catalog with a view of their artwork on products we would potentially love to produce. If you feel that you have this then feel free to submit your artwork, catalog, or portfolio to
info@paviliongift.com
.
Who are some artists that you've worked with?
Christina Bynum
‐ has a gift of capturing the essence of her subjects through her world-renowned photography. Her photography is recognized on various formats such as books, greeting cards, journals, calendars, magnets, and more. Christina's work is featured on our
Candidly LOL
products where you will find that every photo incorporates a playful blend of witty character, colorful patterns, and upbeat sentiment. Her empathy and reflex are centered on that single instant in time when her subject's soul may be recorded in her medium.
Sherry Cook
‐ is a prolific artist who captures the beauty in all that is organic in nature. The recurring themes in her work reflect the enduing themes in her life: love, family, friendship, and faith. With
Sherry Cook Studio™
, her hope is that every piece spreads a little joy into the place where it resides.
Dean Kendrick
‐ provides illustrations, paintings, and sculpture for a selection of quality made products. His animal based studies have met world-wide approval and following, providing humor and insight into our love and devotion of our pets. Dean explains his My
Pedigree Pals®
artwork as "capturing that unique bond we make with animals, the effect that their unique personalities have upon us. I hope that my artwork has the same effect as do our pets in brining a little fun and warmth into our homes."
Nina Lyman
‐ has developed a collection of hand painted cats and dogs with names derived from actual rescued animals for
Rescue Me Now™
. She has been making cat and dog pottery for over 20 years and has created a fun style mixing realism and caricature to really show the true personality of each animal.
Michael Rhoda
‐ is a 20 year veteran of the gift and greeting card industry. He has worked as a writer, illustrator, and creative/product director. His style is witty and humorous and his themes reach across a broad audience. You will find that Michaels humor and wit is unparalleled in
An Honest Days Work™
. When not at the drawing board, writing board, or surfboard, Michael stays busy by shooing wayward chickens off his lawn and making sure his burro is not double-parked.
Stephanie Ryan
‐ is an artist and designer with more than 20 years of experience in the product development field. With her vivid watercolors, soul soothing garden scenes, and prolific style, she's routinely lent her talents to leading companies.
Vintage by Stephanie Ryan™
incorporates her love of calming colors and inspired designs and patterns. Her Indigo collection can be seen throughout Eat Share Love™. Her goal is to remind every journeying soul of their infinite potential, of life's wonder when times are good, and life's grace when times are harder.
Gretchen Kish Serrano
‐ founded
Paw Palettes®
to share her playful, master-inspired collection with both art and pet lovers. Created from original oil paintings and designs, the Paw Palettes® Art Collection is a tribute to all the pets that enrich our lives.
Jessie Steele®
‐ Helena Steele, and her daughter Claire created Jessie Steele for women like themselves, who are now as they have always been - rich in tradition and fearlessly feminine. Together we are creating new stories, woven from the threads of a past fondly remembered and lovingly re-imagined, in prints and styles that evoke memories of what home always means.
You and Me by Jessie Steele®
for Pavilion continues the traditions with beautiful table top products that are perfect for sharing and making new memories.
William McGrath
‐ has been combining earth, air, fire, and spirit into the designs for
Fusion Art Glass™
for over 30 years. Each piece is fused by a special process enabling the pieces to be not only beautiful, but functional. Each piece is authenticated with the artist's signature.
Amylee Weeks
‐ is a licensed artist whose patterns, sentiment, and color schemes are truly inspirational. Bloom by Amylee Weeks™ captures her love of pattern, color, and beautiful sentiment. She loves creating art for the believer's heart. Amylee's faith is combined in her artwork, and it wasn't until she found this combination that everything just started pouring out of her heart. She explains, "I can remember sitting at my kitchen table, in front of my computer, working on a class assignment. In true 'Amylee' fashion, I got sidetracked and started doodling. I had my Bible open, and used one of my favorite verses. I doodled and typographed (not really a word, I know) and our came my first scripture tree. After that, well, the rest is history."
Wild Side Brands™
‐ go beyond cute; they are passionate about pushing animal photography in new and innovative ways, creating 'animals with imagination'.
Shaded Pink™
features a variety of animals including pigs, dogs, and cats in a truly fun way that reflects each animal's personality on a variety of products that are perfect for any animal lover.
Sign Up to Buy At Wholesale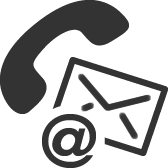 Connect With Us
Toll-Free:
(888) 762-4457
Phone:
(585) 494-1930
Fax:
(844) 494-1991
E-Mail:
info@paviliongift.com